Baptist Bible Hour
with Lasserre Bradley, Jr.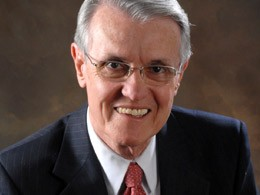 Is Anything Too Hard for the Lord? Part 1
Sunday, July 21, 2019
"Is anything too hard for the Lord? At the time appointed I will return unto thee, according to the time of life, and Sarah shall have a son" (Genesis 18:14). It is comforting to believe in the omnipotence of God and know that nothing is too hard for Him to accomplish. So first we consider, the greatness of God. No promise too hard to keep, no prayer too hard too answer, no problem too hard to solve, no work too hard to finish and no sinner to hard to save. We then see, our weakness confirmed. And finally, our faith required.
Recent Broadcasts
Featured Offer from Baptist Bible Hour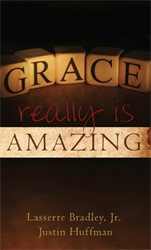 Grace Really Is Amazing
by Lasserre Bradley, Jr. and Justin Huffman

This powerful, concise booklet covers the basic truths of salvation by grace in a simple and accessible style. Its pocket-sized format makes it easy to share the good news of the gospel with others!

In just 29 pages, readers are introduced to the basic facts that make grace truly amazing:

We have a need.


So God made a choice...


And did a work...


And gives a call...


And makes a promise.