Baptist Bible Hour
with Lasserre Bradley, Jr.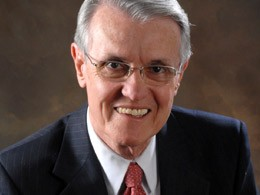 Jesus Christ the Only Savior, Part 2 of 2
Sunday, October 18, 2020
"Be it known unto you all, and to all the people of Israel, that by the name of Jesus Christ of Nazareth, whom ye crucified, whom God raised from the dead, even by him doth this man stand here before you whole. This is the stone which was set at naught of you builders, which is become the head of the corner. Neither is there salvation in any other: for there is none other name under heaven given among men, whereby we must be saved" (Acts 4:10-12). Many today entertain the idea that there are many ways to heaven and that the key issue is that you are sincere in what you believe. But here we find the absolute declaration that there is no salvation but in Jesus Christ. As we review the text we observe: 1. The Need of the Saviour  2. The Sufficiency of the Saviour 3. The Exclusivity of the Saviour and 4. The Greatness of the Saviour.
Recent Broadcasts
Featured Offer from Baptist Bible Hour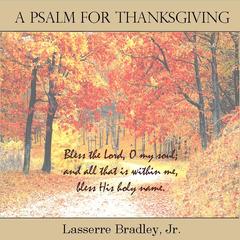 A Psalm for Thanksgiving
Many of the Psalms contain messages of praise and thanksgiving to God for His abundant mercies. Psalm 103 enumerates some of those mercies for which we should continually give thanks. While we know that the giving of thanks should be a part of our daily life, this Psalm helps us remember the many blessings that are given us by our God who is plenteous in mercy.