Baptist Bible Hour
with Lasserre Bradley, Jr.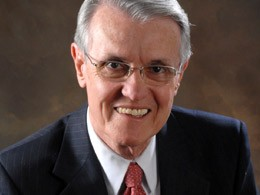 Jesus Christ The Same, Part 1 of 1
Sunday, March 21, 2021
"Jesus Christ the same yesterday, to day, and for ever" (Hebrews 13:8). First, we note that change is a fact of life. We may resist change and not like change, but it occurs, nevertheless. Next, we see in our text that in vivid contrast Jesus is always the same. His love, His grace and His purposes are always the same. Then we consider that it is comforting to know He is the same as when He was on earth. He was full of compassion when He was here, and He still is. And finally, looking ahead. You have many concerns, but He is the same yesterday, to day, and for ever.
Recent Broadcasts
Featured Offer from Baptist Bible Hour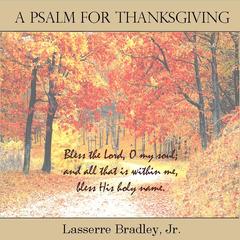 A Psalm for Thanksgiving
Many of the Psalms contain messages of praise and thanksgiving to God for His abundant mercies. Psalm 103 enumerates some of those mercies for which we should continually give thanks. While we know that the giving of thanks should be a part of our daily life, this Psalm helps us remember the many blessings that are given us by our God who is plenteous in mercy.