Baptist Bible Hour
with Lasserre Bradley, Jr.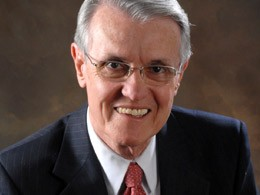 Learning in God's School - Trouble, Part 1 of 2
Sunday, July 5, 2020
"It is good for me that I Have been afflicted; that I might learn thy statutes" (Psalm 119:71). This sermon was preached at Cincinnati Primitive Baptist Church, May 31, 2020; which was the first Sunday we were able to assemble after not meeting for several weeks. We first ask the question what have your learned? And then we talk about what needs to be learned. And finally, let's think once more—what are we, each of us, learning about God's word through our troubles.
Recent Broadcasts
Featured Offer from Baptist Bible Hour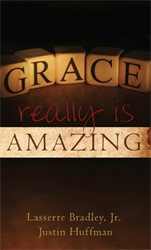 Grace Really Is Amazing
by Lasserre Bradley, Jr. and Justin Huffman

This powerful, concise booklet covers the basic truths of salvation by grace in a simple and accessible style. Its pocket-sized format makes it easy to share the good news of the gospel with others!

In just 29 pages, readers are introduced to the basic facts that make grace truly amazing:

We have a need.


So God made a choice...


And did a work...


And gives a call...


And makes a promise.