Baptist Bible Hour
with Lasserre Bradley, Jr.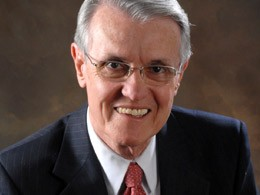 Living By Faith, Part 1 of 1
Sunday, January 26, 2020
"By faith Abraham, when he was called to go out into a place which he should after receive for an inheritance, obeyed; and he went out, not knowing wither he went" (Hebrews 11:8). We first note the uncertainties of life. Abraham was called to go but did not know where he was going. We next see the comfort of trusting. He trusted God so he could move forward because he was relying totally on God's word to him and not on circumstances or the advice of others. And then we see the function of faith. Faith moves you to obey and enables you to wait when waiting is necessary. Faith causes you to look to the future. No greater remedy for discouragement than looking to that day when you will be at home with the Lord.
Recent Broadcasts
Featured Offer from Baptist Bible Hour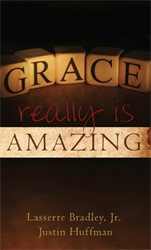 Grace Really Is Amazing
by Lasserre Bradley, Jr. and Justin Huffman

This powerful, concise booklet covers the basic truths of salvation by grace in a simple and accessible style. Its pocket-sized format makes it easy to share the good news of the gospel with others!

In just 29 pages, readers are introduced to the basic facts that make grace truly amazing:

We have a need.


So God made a choice...


And did a work...


And gives a call...


And makes a promise.