Baptist Bible Hour
with Lasserre Bradley, Jr.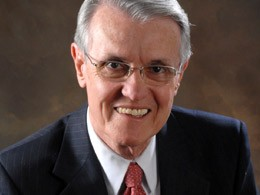 Looking for the Savior, Part 1 of 2
Sunday, June 21, 2020
"For our conversation is in heaven; from whence also we look for the Saviour, the Lord Jesus Christ: Who shall change our vile body, that it may be fashioned like unto his glorious body, according to the working whereby he is able even to subdue all things unto himself" (Philippians 3:20-21). We first see our position; our citizenship is in heaven. Certainly, then God's children have as great interest in heaven. We next consider our vision; we are eagerly awaiting His return. And then we look at our future; He will change our vile body. Finally, we think about our response. This truth of the second coming should influence our conduct; "And every man that hath this hope in him purifieth himself, even as he is pure."
Recent Broadcasts
Featured Offer from Baptist Bible Hour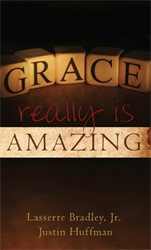 Grace Really Is Amazing
by Lasserre Bradley, Jr. and Justin Huffman

This powerful, concise booklet covers the basic truths of salvation by grace in a simple and accessible style. Its pocket-sized format makes it easy to share the good news of the gospel with others!

In just 29 pages, readers are introduced to the basic facts that make grace truly amazing:

We have a need.


So God made a choice...


And did a work...


And gives a call...


And makes a promise.