Baptist Bible Hour
with Lasserre Bradley, Jr.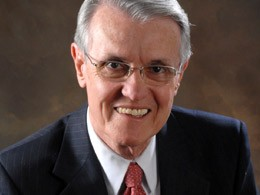 My Times Are In Thy Hand, Part 2 of 2
Sunday, May 3, 2020
"My times are in thy hand" (Psalm 31:15). What a comforting truth! What reassurance we have in the time of a worldwide pandemic to know we are not alone. There is no better place to be than in the hand of God, so we can say my present times, my future times are all in His hand and therefore I can take courage and not give in to fear.
Recent Broadcasts
Featured Offer from Baptist Bible Hour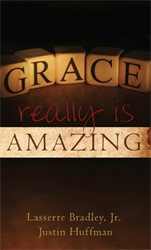 Grace Really Is Amazing
by Lasserre Bradley, Jr. and Justin Huffman

This powerful, concise booklet covers the basic truths of salvation by grace in a simple and accessible style. Its pocket-sized format makes it easy to share the good news of the gospel with others!

In just 29 pages, readers are introduced to the basic facts that make grace truly amazing:

We have a need.


So God made a choice...


And did a work...


And gives a call...


And makes a promise.