Baptist Bible Hour
with Lasserre Bradley, Jr.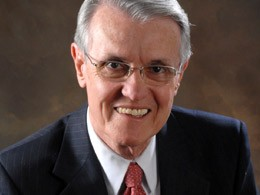 Peter's Word of Encouragement, Part 2 of 2
Sunday, January 5, 2020
"But the God of all grace, who hath called us unto his eternal glory by Christ Jesus, after that ye have suffered a while, make you perfect, stablish, strengthen, settle you" (I Peter 5:10). As the Apostle Peter writes under the moving of the Holy Spirit, he provides us with a wonderful word of encouragement—an appropriate word of encouragement for the New Year. He deals with reality. Although there is reason to be encouraged he reminds us that there is suffering involved in spiritual growth. So first we see a wonderful reminder. God is the God of all grace. Next we observe a comforting hope. There are sufferings to endure but they are for a good purpose. Finally a sincere prayer. A prayer that you will be strengthened and settled.
Recent Broadcasts
Featured Offer from Baptist Bible Hour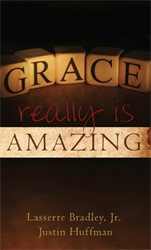 Grace Really Is Amazing
by Lasserre Bradley, Jr. and Justin Huffman

This powerful, concise booklet covers the basic truths of salvation by grace in a simple and accessible style. Its pocket-sized format makes it easy to share the good news of the gospel with others!

In just 29 pages, readers are introduced to the basic facts that make grace truly amazing:

We have a need.


So God made a choice...


And did a work...


And gives a call...


And makes a promise.