Baptist Bible Hour
with Lasserre Bradley, Jr.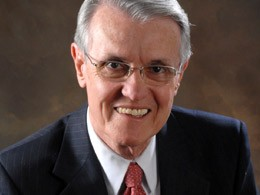 Self Destruction & Divine Help, Part 1
Sunday, March 17, 2019
"O Israel, thou hast destroyed thyself: but in me is thine help" (Hosea 13:9). In this portion of Hosea, we first see Ephraim's decline. Two of the main sins laid to his charge were pride and idolatry. The judgment to come was severe. "I will be unto them as a bear." We get a picture of the wrath of God poured out on a people who totally disregarded His law. We then observe Ephraim's only help. The people had managed self-destruction but only God could restore them. God said, "In me is thine help." A word of hope given in a time of darkness. May we ever remember that God is the God of hope.
Recent Broadcasts
Featured Offer from Baptist Bible Hour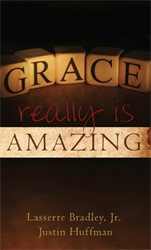 Grace Really Is Amazing
by Lasserre Bradley, Jr. and Justin Huffman

This powerful, concise booklet covers the basic truths of salvation by grace in a simple and accessible style. Its pocket-sized format makes it easy to share the good news of the gospel with others!

In just 29 pages, readers are introduced to the basic facts that make grace truly amazing:

We have a need.


So God made a choice...


And did a work...


And gives a call...


And makes a promise.