Baptist Bible Hour
with Lasserre Bradley, Jr.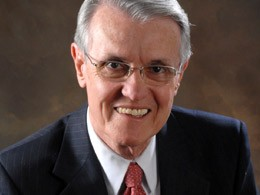 Sitting at the Feet of Jesus, Part 2 of 2
Sunday, August 23, 2020
"Now it came to pass, as they went, that he entered into a certain village: and a certain woman named Martha received him into her house. And she had a sister called Mary, which also sat at Jesus' feet. And heard his word" (Luke 10:38-39). What a wonderful place to be; sitting at the feet of Jesus, hearing His word. Looking at this scene we first note what this posture reveals. It displays a humble spirit and a desire to learn. Next we observe the benefits received. At the feet of Jesus, His disciples learn to be more like Him and to live to His glory. Finally, we observe the importance of the experience.
Recent Broadcasts
Featured Offer from Baptist Bible Hour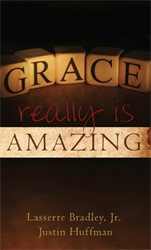 Grace Really Is Amazing
by Lasserre Bradley, Jr. and Justin Huffman

This powerful, concise booklet covers the basic truths of salvation by grace in a simple and accessible style. Its pocket-sized format makes it easy to share the good news of the gospel with others!

In just 29 pages, readers are introduced to the basic facts that make grace truly amazing:

We have a need.


So God made a choice...


And did a work...


And gives a call...


And makes a promise.