Baptist Bible Hour
with Lasserre Bradley, Jr.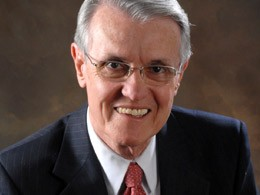 Six Things To Remember, Part 1
Sunday, May 26, 2019
"This I recall to my mind; therefore, have I hope. It is of the Lord's mercies that we are not consumed because his compassions fail not. They are new every morning: great is thy faithfulness" (Lamentations 3:21). Christians go to church and hear preaching about the power and greatness of God. The truth of His sovereignty is acknowledged and embraced. But often we trials come, when a crisis is faced, those wonderful truths are forgotten. In a time of great difficulty a person joins Jeremiah to say, "my hope is perished." But just as the prophet reached that low place of doubt, he recovered when he recalled the mercies of God. In this message we review some of the basic truths of scripture, which may be momentarily forgotten when, we face overwhelming trials, but need always to be remembered.
Recent Broadcasts
Featured Offer from Baptist Bible Hour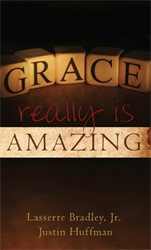 Grace Really Is Amazing
by Lasserre Bradley, Jr. and Justin Huffman

This powerful, concise booklet covers the basic truths of salvation by grace in a simple and accessible style. Its pocket-sized format makes it easy to share the good news of the gospel with others!

In just 29 pages, readers are introduced to the basic facts that make grace truly amazing:

We have a need.


So God made a choice...


And did a work...


And gives a call...


And makes a promise.