Baptist Bible Hour
with Lasserre Bradley, Jr.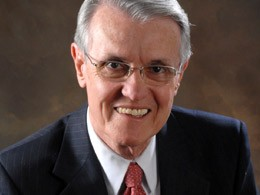 Thanksgiving Everyday, Part 2
Sunday, November 24, 2019
"Giving thanks unto the Father, which hath made us meet to be partakers of the inheritance of the saints in light: who hath delivered us from the power of darkness, and hath translated us into the kingdom of his dear Son: In whom we have redemption through his blood, even the forgiveness of sins" (Colossians 1:12-14). It is good that we celebrate Thanksgiving Day in the United States. It is as great time for families to enjoy special a meal together, but most importantly to give thanks to the Lord for His abundant blessings. While we appreciate and enjoy this Thanksgiving season; for Christians, Thanksgiving should be every day. As we look at the passage in Colossians chapter 1, we are reminded of where we were. Only when we see our fallen state in nature can we appreciate His saving grace. We then see where we are. As partakers of the inheritance of the saints in light we are there because we have been translated there by His power. And finally we look at where we are going. Indeed, Thanksgiving should be every day.
Recent Broadcasts
Featured Offer from Baptist Bible Hour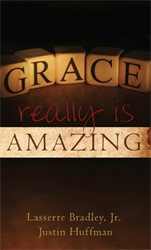 Grace Really Is Amazing
by Lasserre Bradley, Jr. and Justin Huffman

This powerful, concise booklet covers the basic truths of salvation by grace in a simple and accessible style. Its pocket-sized format makes it easy to share the good news of the gospel with others!

In just 29 pages, readers are introduced to the basic facts that make grace truly amazing:

We have a need.


So God made a choice...


And did a work...


And gives a call...


And makes a promise.