Baptist Bible Hour
with Lasserre Bradley, Jr.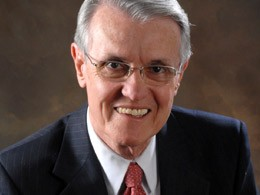 The Church—A Blessing, Part 2
Sunday, August 18, 2019
"And hath put all things under his feet, and gave him head over all things to the church, Which is his body, the fullness of him that filleth all in all" (Ephesians 1:22-23). There are those who say that want to serve the Lord but do it independently; they don't want to be part of a local Church. But we are going to look at Scripture to see the Church is a blessing and a follower of Jesus Christ ought to be a member of a solid Bible-believing Church. We will first consider reasons why you should love the Church. Secondly we will see how you should function in the Church and finally what are the benefits of being in the Church.
Recent Broadcasts
Featured Offer from Baptist Bible Hour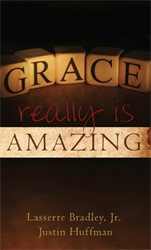 Grace Really Is Amazing
by Lasserre Bradley, Jr. and Justin Huffman

This powerful, concise booklet covers the basic truths of salvation by grace in a simple and accessible style. Its pocket-sized format makes it easy to share the good news of the gospel with others!

In just 29 pages, readers are introduced to the basic facts that make grace truly amazing:

We have a need.


So God made a choice...


And did a work...


And gives a call...


And makes a promise.