Baptist Bible Hour
with Lasserre Bradley, Jr.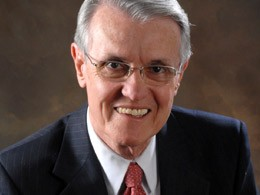 The Gift of Grace, Part 1 of 2
Sunday, July 19, 2020
"I thank my God always on your behalf, for the grace of God which is given you by Jesus Christ" (I Corinthians 1:4). As we look at this verse, we first consider the giver of grace. Paul gives thanks to God for the grace He has given. Surely, we ought always to be giving thanks for the grace given to us as fallen, unworthy sinners. We then talk about the blessings of grace. He addresses the church as saints, because they are a people called and sanctified. And then we observe the scope of grace. We look at electing grace, redeeming grace, calling grace, justifying grace and keeping grace.
Recent Broadcasts
Featured Offer from Baptist Bible Hour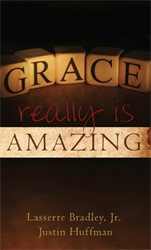 Grace Really Is Amazing
by Lasserre Bradley, Jr. and Justin Huffman

This powerful, concise booklet covers the basic truths of salvation by grace in a simple and accessible style. Its pocket-sized format makes it easy to share the good news of the gospel with others!

In just 29 pages, readers are introduced to the basic facts that make grace truly amazing:

We have a need.


So God made a choice...


And did a work...


And gives a call...


And makes a promise.