Baptist Bible Hour
with Lasserre Bradley, Jr.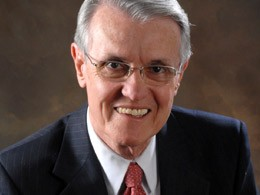 The Peace of God, Part 2 of 2
Sunday, May 31, 2020
"And the peace of God, which passeth all understanding, shall keep your hearts and minds through Christ Jesus" (Philippians 4:7). First, we look at a problem identified. In our human nature we are prone to worry and consequently since worry is a sin, we do not enjoy peace. Then there is a solution presented. We are to rejoice in the Lord and make our requests known with thanksgiving. And then there is a blessing received. It is a God given peace—a peace that passes understanding and guards the mind and heart.
Recent Broadcasts
Featured Offer from Baptist Bible Hour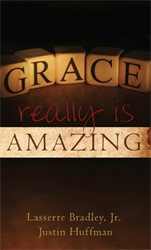 Grace Really Is Amazing
by Lasserre Bradley, Jr. and Justin Huffman

This powerful, concise booklet covers the basic truths of salvation by grace in a simple and accessible style. Its pocket-sized format makes it easy to share the good news of the gospel with others!

In just 29 pages, readers are introduced to the basic facts that make grace truly amazing:

We have a need.


So God made a choice...


And did a work...


And gives a call...


And makes a promise.