Baptist Bible Hour
with Lasserre Bradley, Jr.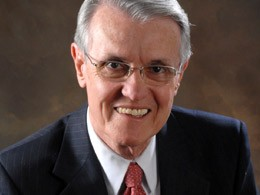 The Scarlet Line in the Window, Part 1 of 2
Sunday, January 24, 2021
"She bound a scarlet line in the window" (Joshua 2:21). As we consider this portion of scripture, we first see service. The spies were sent into the city of Jericho. We then see providence. They were led to a woman who would help them. Then we see faith. How unexpected to find a woman with faith in this pagan city. Now we see grace. A display of God's sovereign grace bestowed on a great sinner. Then, safety. Rahab lived in a condemned city but she is safe because of God's great mercy. Next, we see transformation. She was changed by grace so that her name appears in Hebrews 11:31. And finally, testimony. She hung the scarlet chord out the window.
Recent Broadcasts
Featured Offer from Baptist Bible Hour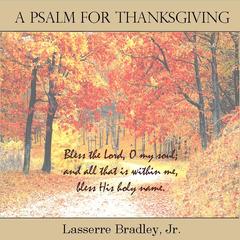 A Psalm for Thanksgiving
Many of the Psalms contain messages of praise and thanksgiving to God for His abundant mercies. Psalm 103 enumerates some of those mercies for which we should continually give thanks. While we know that the giving of thanks should be a part of our daily life, this Psalm helps us remember the many blessings that are given us by our God who is plenteous in mercy.