Baptist Bible Hour
with Lasserre Bradley, Jr.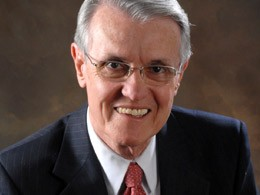 The Tenderness of Jesus, Part 1
Sunday, June 9, 2019
"Seeing then that we have a great high priest, that is passed into the heavens, Jesus the Son of God, let us hold fast our profession, For we have not an high priest which cannot be touched with the feelings of our infirmities; but was in all points tempted like as we are, yet without sin. Let us therefore come boldly unto the throne of grace, that we may obtain mercy, and find grace to help in time of need" (Hebrews 4:14-16). As we look at this passage, we first consider HIS TENDERNES. How comforting to trace the tenderness of Jesus all the way through Old Testament prophesies, to following His footsteps while here on earth. We then look at OUR INFIRMITIES. We find He is touched with the feelings of our infirmities. And finally LESSONS TAUGHT. We review a number of important lessons to be learned from this portion of scripture. We are encouraged to come to the throne of grace that we may obtain mercy, and that is what we need.
Recent Broadcasts
Featured Offer from Baptist Bible Hour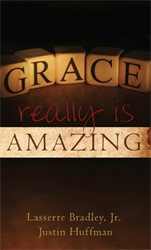 Grace Really Is Amazing
by Lasserre Bradley, Jr. and Justin Huffman

This powerful, concise booklet covers the basic truths of salvation by grace in a simple and accessible style. Its pocket-sized format makes it easy to share the good news of the gospel with others!

In just 29 pages, readers are introduced to the basic facts that make grace truly amazing:

We have a need.


So God made a choice...


And did a work...


And gives a call...


And makes a promise.