Baptist Bible Hour
with Lasserre Bradley, Jr.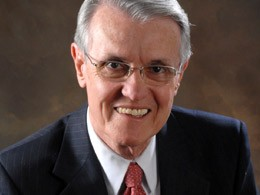 Thy Salvation, Part 2
Sunday, December 22, 2019
"And, behold, there was a man in Jerusalem, whose name was Simeon; and the same man was just and devout, waiting for the consolation of Israel: and the Holy Ghost was upon him... Then took he him up in his arms, and blessed od, and said, Lord, now lettest yhou thy servant depart in peace, according to thy word: For mine eyes have seen thy salvation" (Luke 2:28-30).
Recent Broadcasts
Featured Offer from Baptist Bible Hour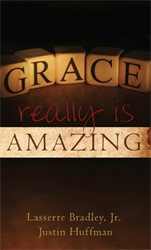 Grace Really Is Amazing
by Lasserre Bradley, Jr. and Justin Huffman

This powerful, concise booklet covers the basic truths of salvation by grace in a simple and accessible style. Its pocket-sized format makes it easy to share the good news of the gospel with others!

In just 29 pages, readers are introduced to the basic facts that make grace truly amazing:

We have a need.


So God made a choice...


And did a work...


And gives a call...


And makes a promise.