Baptist Bible Hour
with Lasserre Bradley, Jr.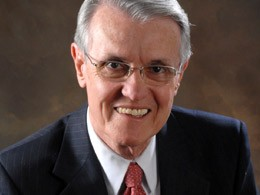 Victory Declared, Part 1 of 2
Sunday, June 7, 2020
Over the past few months we have been bombarded with bad news. Concern about the Coronavirus and the declining economy has dominated the news. Many dire predictions have been given regarding what changes will permanently affect our lives. But I want to bring you some good news today. I am going to talk to you about victory, not defeat. "But thanks be to God, which giveth us the victory through our Lord Jesus Christ" (I Corinthians 15:57). We will consider three things: the enemy, the hope and the victory. One day the trumpet will sound for His coming, One day the skies with His glories will shine; Wonderful day, my beloved One bringing, Glorious Savior, this Jesus is mine!
Recent Broadcasts
Featured Offer from Baptist Bible Hour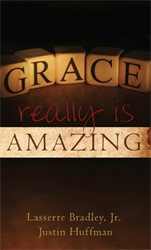 Grace Really Is Amazing
by Lasserre Bradley, Jr. and Justin Huffman

This powerful, concise booklet covers the basic truths of salvation by grace in a simple and accessible style. Its pocket-sized format makes it easy to share the good news of the gospel with others!

In just 29 pages, readers are introduced to the basic facts that make grace truly amazing:

We have a need.


So God made a choice...


And did a work...


And gives a call...


And makes a promise.