Baptist Bible Hour
with Lasserre Bradley, Jr.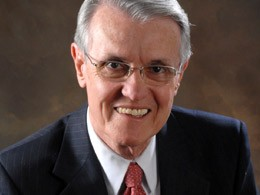 What's On Your Mind, Part 1 of 2
Sunday, August 2, 2020
"Finally, brethren, whatsoever things are true, whatsoever things are honest, whatsoever things are just, whatsoever things are pure, whatsoever things are lovely, whatsoever things are of good report; if there be any virtue, and if there be any praise, think on these things. Those things which ye have both learned, and received, and heard, and seen in me, do; and the God of peace shall be with you" (Philippians 48-9). In verse six of this fourth chapter, we see that prayer is important; it is necessary. But now we learn prayer is not enough. We must think right and put into practice the admonitions of the entire passage. We will see the importance of thinking right, Paul's think list and the need to practice what you learn.
Recent Broadcasts
Featured Offer from Baptist Bible Hour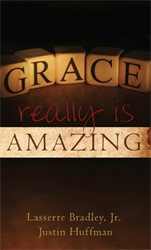 Grace Really Is Amazing
by Lasserre Bradley, Jr. and Justin Huffman

This powerful, concise booklet covers the basic truths of salvation by grace in a simple and accessible style. Its pocket-sized format makes it easy to share the good news of the gospel with others!

In just 29 pages, readers are introduced to the basic facts that make grace truly amazing:

We have a need.


So God made a choice...


And did a work...


And gives a call...


And makes a promise.