Basic Gospel: Just a Minute!
with Bob Christopher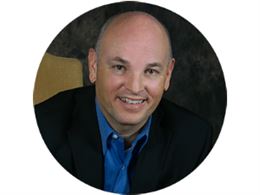 Bearing Fruit
Monday, January 25, 2021
I asked a group of men once what they wanted most in life. Surprisingly, the number one answer was peace. Well maybe that's you right now and you want to know how you can experience peace in your life. Well it's not out there in the world, and you certainly can't buy it. No, peace comes from God. It is the fruit of the Spirit. Jesus gave a wonderful illustration to show us how we can bear this fruit in our lives. "I am the vine", he said, "you are the branch. If you abide in me and I in you, you will bear much fruit." Everything you need or want is found in Jesus Christ. Abide in him. Live in him, and you will experience the peace of God that passes understanding.
Recent Broadcasts
Featured Offer from Basic Gospel: Just a Minute!