Basic Gospel: Just a Minute!
with Bob Christopher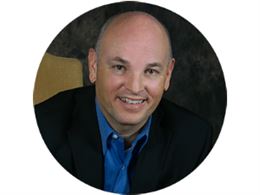 God is Love
Friday, February 14, 2020
What is God like? If you're like me you've thought of him as mean and judgmental or way too demanding. Maybe you pictured him as that ogre who is always angry and disgusted with you. That's what sin wants you to think about God. But none of it is true. God is love and each aspect of the Gospel story shouts this glorious truth. And It is God's love that gives rise to our faith that desire to receive Jesus Christ as our Lord and savior. If you've never received Jesus Christ, I encourage you to open your heart to his love. And here's the good news, to all who receive him, he gives the right to become children of God. And receiving Christ is the first step in knowing that God is love.
Recent Broadcasts
Featured Offer from Basic Gospel: Just a Minute!