Basic Gospel: Just a Minute!
with Bob Christopher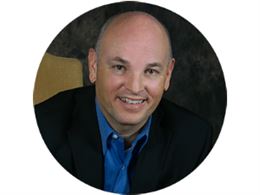 How to Pray
Sunday, March 7, 2021
Do you want to know how to pray? Let me encourage you to check out the prayers of Paul. One of his most significant prayers is found in Ephesians 3:16-19. It is a prayer I encourage every believer to personally adopt as their own. Here are the four main requests That Christ may dwell in your heart by faith. That you would be rooted and established in love. That you would be strengthened with the power of the Holy Spirit to grasp the love of God. That you would be filled to the measure of all the fullness of God. So let me ask What if you did adopt this as the prayer of your heart? Would God hear and would God answer? Try it out. I think you will find His answer will far exceed anything you could ask or imagine.
Recent Broadcasts
Featured Offer from Basic Gospel: Just a Minute!