Basic Gospel: Just a Minute!
with Bob Christopher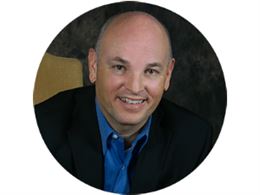 "I Will be With You!"
Tuesday, January 26, 2021
For 400 years the Israelites lived as slaves in Egypt. Then God raised up a leader from within their ranks to lead his people to freedom. Moses was that man. But he wasn't so sure that he was the right person for the job. "Who am I that I should go to Pharaoh and bring the Israelites out of Egypt?" And God answered, "I will be with you!" In that five word promise, God injected the most powerful motivator of all hope. It's a hope that trumps all of our fears. God was with them every step of the way. He was their hope. And the same is true of you. "Christ in you, your hope of glory." If you are struggling today, let God's words fill your heart with hope "I will be with you!"
Recent Broadcasts
Featured Offer from Basic Gospel: Just a Minute!