Basic Gospel: Just a Minute!
with Bob Christopher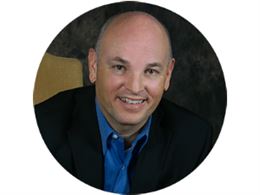 Lord Have Mercy
Wednesday, February 19, 2020
Jesus was on the road to Jerusalem and a big crowd was following along. There were two blind men sitting by the roadside and they heard that Jesus was passing by. This was their chance. Together, they cried out, "Lord, have mercy on us." The crowd tried to silence these two, but they cried out even more, "Lord, have mercy on us!" And Jesus stopped. It was that word mercy that reached His heart and Jesus moved by these two blind men reached out and touched their eyes and immediately they could see. And as Matthew wrote, they followed the Savior. God is rich in mercy and he is there for you in your time of need. Cry out to him. You won't be disappointed.
Recent Broadcasts
Featured Offer from Basic Gospel: Just a Minute!