Basic Gospel: Just a Minute!
with Bob Christopher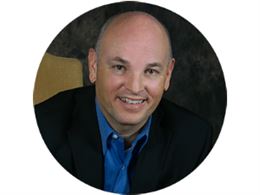 Mind Boggling
Monday, March 8, 2021
Is your mind boggled by the fact you belong to Jesus Christ? Does the love of God still rock your world? Is there anything in life to you more satisfying than the fellowship you share with God. Paul raised these questions in his letter to the Philippians to help his readers live out what truly matters in life. It seems like busyness of life bogged them down and robbed them of the joy of knowing Christ. Sound familiar. We've all been there. Maybe its time to ask these questions and digest what it really means to belong to Christ: to know and experience the love of God and to walk in fellowship with his Spirit. These are the realities that matter the realities that bring satisfaction and contentment to the soul.
Recent Broadcasts
Featured Offer from Basic Gospel: Just a Minute!