Basic Gospel: Just a Minute!
with Bob Christopher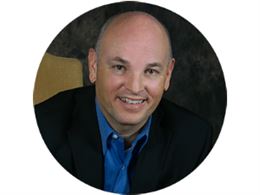 New Life
Wednesday, January 27, 2021
I like the word "new." I bet you do too! Sometimes it can be a scary word, because it means change is up ahead. We have to break away from the status quo and the way we've always done things. New means we have to step out into the unknown and unfamiliar. This is why the Gospel can be a frightening proposition it is an invitation to step into all things new. a new life a new identity a new self a new heart a new covenant a new command and a new way As Paul wrote, "the old has gone, the new is here." Here's the good news. Jesus takes the scary out of the word new. He will be right there with you every step of the way. Welcome to the new. Are you ready?
Recent Broadcasts
Featured Offer from Basic Gospel: Just a Minute!