Basic Gospel: Just a Minute!
with Bob Christopher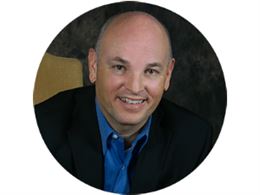 Placed into His Kingdom
Wednesday, September 16, 2020
Grace to you and peace from him who is and who was and who is to come. This greeting of grace and peace is from Jesus. And in this short statement we learn that He existed before anything else, that He lives today and is presently seated at the right hand of God the Father, and He is coming back. And that's wonderful news. Because this Jesus who is coming back is the one who loves us and has freed us from our sins by his blood. Not only that, he made us a kingdom, priests to his God and Father. Don't miss the blessing of these words. Jesus loves you and has freed you from your sins and he has placed you into his kingdom. You belong to Jesus forever, and that's good news.
Recent Broadcasts
Featured Offer from Basic Gospel: Just a Minute!