Basic Gospel: Just a Minute!
with Bob Christopher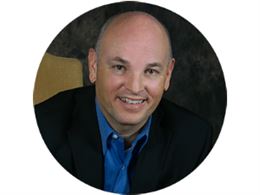 Sanctified Once and For All
Friday, August 7, 2020
Here is a good word. "For this is the will of God, your sanctification: that you abstain from sexual immorality; that each one of you know how to control your body in holiness and honor." Now God sanctified you once and for all through the shed blood of Jesus. You are holy in his sight, set apart for his purposes and glory. Which means your body is now meant for the Lord. To be used to express His love and grace to the world. Sexual immorality misses that mark. It sees people as objects, and it floods the soul with guilt and shame. So when it comes to your body, Remember this: It is a temple of the Holy Spirit, And you can trust him to control it in holiness and honor.
Recent Broadcasts
Featured Offer from Basic Gospel: Just a Minute!