Basic Gospel: Just a Minute!
with Bob Christopher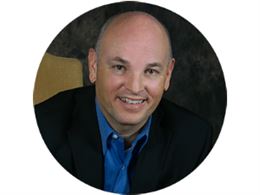 The Basics
Tuesday, February 25, 2020
Vince Lombardi had had enough. He blew his whistle, and yelled "gather around" to his players. He held up a football, pointed to it and said, "Gentleman, this is a football." For the Green Bay Packers winning started with the basics. The turn around was stunning. In his tenure as the coach of the Packers, Lombardi won four NFL championships and the first two super bowls. I think of this story often after talking with believers who tell me they've had enough with their Christian lives. They are weary, frustrated and many times burned out. That may be you right now. If so, will you take a lesson from the great football coach and get back to the basics It's in the simple truth of God's love and grace that you will find peace and rest and the power you need for victorious living.
Recent Broadcasts
Featured Offer from Basic Gospel: Just a Minute!