Basic Gospel: Just a Minute!
with Bob Christopher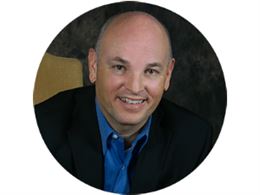 The Substance of Your Faith
Friday, September 25, 2020
Have you ever prayed, "Lord, increase my faith"? Well I have. We all want more faith. So did the disciples. At one point, hey asked Jesus directly, increase our faith. Here is how Jesus answered, "If you had faith like a grain of mustard seed " Now many take this as Jesus saying that we don't need a lot of faith to do great things. But that's not the lesson at all. Jesus was teaching his disciples that faith isn't about size. It's about substance. It's about the one you put your faith in. In other words, it's all about Jesus. Now this is why the writer of Hebrews encourages you to keep your eyes on Jesus, the founder and perfecter of your faith. So today, take a fresh look at Jesus and you will see your prayer answered in ways you never imagined.
Recent Broadcasts
Featured Offer from Basic Gospel: Just a Minute!