Basic Gospel
with Bob Christopher, Bob Davis and Richard Peifer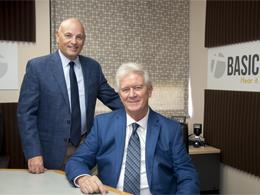 Complete in Christ
Wednesday, May 22, 2019
"See to it that no one takes you captive by philosophy and empty deceit, according to human tradition, according to the elemental spirits of the world, and not according to Christ. For in him the whole fullness of deity dwells bodily, and you have been filled in him, who is the head of all rule and authority. Colossians 2:8-10 Why do so many search for what they already have? * Brad asks for our thoughts on Matthew 18:18. * Gene asks about losing your first love like it states in Revelation 2. * Can you explain 2 Corinthians 6:12-18? * What version of the Bible do you use? * Is adultery a sin? Can you be forgiven for it? * Can you call someone good?
Recent Broadcasts
Featured Offer from Basic Gospel
Only Jesus Matters
This is Richard Peifer's powerful journey from legalism to grace...from fear to faith. You will learn what drove him to leave a lucrative position in the high-tech world and devote himself to connecting people to the love of Jesus Christ.You are making the Gospel stand out in Christian media. Your gifts help God's love and grace rise above the crazy messages of the world and connect people to Jesus.