Basic Gospel
with Bob Christopher, Bob Davis and Richard Peifer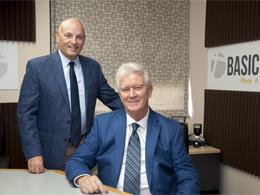 Forgiveness and Life
Tuesday, January 14, 2020
"Just as Christ was raised from the dead we have been raised from the dead when we came to Christ. There was only one way for God to make us alive - and that was to deal with the sin issue. When you and I came into the world we were spiritually dead. The two sides of the coin of salvation are forgiveness and life. "And you, who were dead in your trespasses and the uncircumcision of your flesh, God made alive together with him, having forgiven us all our trespasses, by canceling the record of debt that stood against us with its legal demands. This he set aside, nailing it to the cross." Colossians 2:13-14 * Does the Jewish peoples rejection of Christ have a bearing on them as a people? * How are those who never hear the name of Jesus held accountable for their sins? How are they saved? * I cannot help but feel I may not be doing enough as a Christian. Can you give your insight on this?
Recent Broadcasts
Featured Offer from Basic Gospel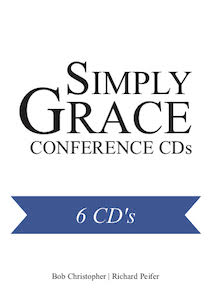 Simply Grace Conference CD's
As our thanks for your donation this month we'd like to send you the Simply Grace Conference CD's. In these 6 audio CD's, Bob examines how grace has always been your story. A story of your forgiveness in Christ and union with him in the life you now live by the faith, hope and love poured out in the New Covenant.