Basic Gospel
with Bob Christopher, Bob Davis and Richard Peifer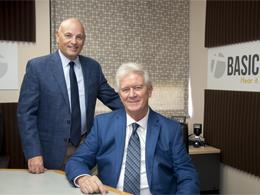 From Death to Life
Tuesday, May 21, 2019
"What are the ramifications of the resurrection? What does it mean to us? Romans 6:14 states: "For sin will have no dominion over you, since you are not under law but under grace." So how is it possible? Paul tells us just a few verses earlier: "Let not sin therefore reign in your mortal body ... Do not present your members to sin as instruments for unrighteousness ..." * John asks about Ezekiel 18:24 concerning losing salvation. * How can one change a lukewarm season of their faith without being an easy target for the spiritual warfare realm? * How do I get to the point where I can read the Bible without interpreting it through Calvinist doctrine? * I think for decades I was really a false convert. What is your opinion?
Recent Broadcasts
Featured Offer from Basic Gospel
Only Jesus Matters
This is Richard Peifer's powerful journey from legalism to grace...from fear to faith. You will learn what drove him to leave a lucrative position in the high-tech world and devote himself to connecting people to the love of Jesus Christ.You are making the Gospel stand out in Christian media. Your gifts help God's love and grace rise above the crazy messages of the world and connect people to Jesus.