Basic Gospel
with Bob Christopher, Bob Davis and Richard Peifer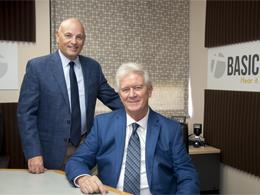 How To Study The Bible
Friday, January 11, 2019
Learn how to study the Bible correctly What are the 3 key aspects of study? How to choose what version of the Bible to read? Explain Proverbs 2:19 How were you changed from the Seventh Day Adventist? Romans 1:16-17 Changed a life. Start with Jesus when talking to someone else Can a homosexual be saved? Let the Holy Spirit change a persons life.
Recent Broadcasts
Featured Offer from Basic Gospel
Real Hope — Lasting Change: Only in Jesus!
These 14 CDs will firmly anchor you to the New Covenant. Ideal for personal or group study, these 14  CDs will make the New Covenant come alive as never before and you will be filled with confidence and assurance as only the New Covenant can. This in-depth look at Hebrews explains why the New Covenant is the most exciting, most practical, life-changing message in the world.Don't miss out on this offer!