Basic Gospel
with Bob Christopher, Bob Davis and Richard Peifer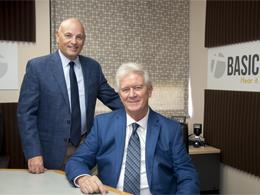 Living Water
Monday, May 20, 2019
"After Jesus was raised from the dead he appeared to over 500 people over 40 days and then ascended into Heaven. After that the Holy Spirit was given to the Apostles. Jesus spoke of this in John 7:37-39 " On the last day of the feast, the great day, Jesus stood up and cried out, "If anyone thirsts, let him come to me and drink. ... " When we receive the Spirit, he takes up residence in us and as he flows through us we can impact the world around us. * How can I find a good church?
Recent Broadcasts
Featured Offer from Basic Gospel
Only Jesus Matters
This is Richard Peifer's powerful journey from legalism to grace...from fear to faith. You will learn what drove him to leave a lucrative position in the high-tech world and devote himself to connecting people to the love of Jesus Christ.You are making the Gospel stand out in Christian media. Your gifts help God's love and grace rise above the crazy messages of the world and connect people to Jesus.