Basic Gospel
with Bob Christopher and Bob Davis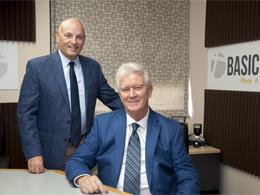 O Death, Where is Your Sting?
Thursday, April 22, 2021
"Be sure to check our our latest video: https://youtu.be/6NK5PG2amLQ * "Behold! I tell you a mystery. We shall not all sleep, but we shall all be changed, 52 in a moment, in the twinkling of an eye, at the last trumpet. ... " 1 Corinthians 15:51-55 We have hope for the future because of the resurrection of Jesus Christ. * How does one get the joy of Christ into your life? * Tracy comments about "Therefore God has highly exalted him and bestowed on him the name that is above every name, so that at the name of Jesus every knee should bow, in heaven and on earth and under the earth, 11 and every tongue confess that Jesus Christ is Lord, to the glory of God the Father." Philippians 2:9-10 * What does Peter mean by the kingdom in 1 Peter? * A caller asks about John 1:12 "But to all who did receive him, who believed in his name, he gave the right to become children of God". Can a person be saved apart from saying a prayer of salvation?
Recent Broadcasts
Featured Offer from Basic Gospel
Proof: The Resurrection
Everyday we meet people who are longing for something new and better. They are looking for that way of escape from the power of sin and death. To say thank you for your gift this month to Basic Gospel, I want to send you our CD "Proof." This resource will help you explore the evidence concerning Christ's resurrection and deepen your resolve to share his story with the world. It is his story that brings hope to those trapped in the struggle and issues an invitation to experience the power of his resurrection here and now.