Basic Gospel
with Bob Christopher, Bob Davis and Richard Peifer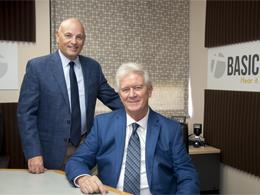 Power of 8: Jesus Christ, part 2
Friday, May 17, 2019
"The eight essential truths every Christian should know. Now who is Jesus? Is Jesus the Messiah? Jesus is the Son of the living God. Fully God and fully human. We find that in John 1:41 Andrew said we have found the Messiah. The law is not God's final word to man. In the old times God spoke to man through His prophets but today He is speaking to us through His Son, He is the final word. As the Messiah, Jesus is prophet, priest and king. As savior, how did Jesus save us? It all centers around the Lord Jesus Christ.
Recent Broadcasts
Featured Offer from Basic Gospel
Only Jesus Matters
This is Richard Peifer's powerful journey from legalism to grace...from fear to faith. You will learn what drove him to leave a lucrative position in the high-tech world and devote himself to connecting people to the love of Jesus Christ.You are making the Gospel stand out in Christian media. Your gifts help God's love and grace rise above the crazy messages of the world and connect people to Jesus.