Basic Gospel
with Bob Christopher, Bob Davis and Richard Peifer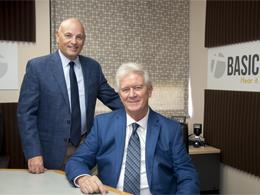 Present Yourself to God
Tuesday, April 23, 2019
""For if we have been united with him in a death like his, we shall certainly be united with him in a resurrection like his. ... We know that Christ, being raised from the dead, will never die again; death no longer has dominion over him." Romans 6:5-11 Consider yourselves dead to sin and alive to God in Christ Jesus. We've been given a deposit guaranteeing the future. Sin shall have no dominion over you since we are alive in Christ. * Why do we still celebrate the birth of Christ on December 25? * Does God still heal those who are sick? Do miracles still happen today?
Recent Broadcasts
Featured Offer from Basic Gospel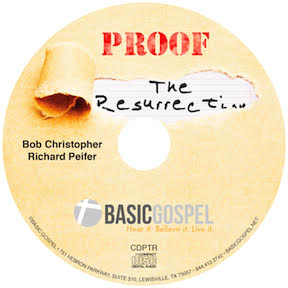 Proof: The Resurrection
Thank you for your investment in the Gospel of Jesus Christ through Basic Gospel. You are telling others the story of Jesus. There is no better story you can tell. That's what my friends Ron and Sheila discovered: "Just wanted all to know my husband and I... still contribute to you, letting all who can to receive truth of the Gospel and all that Christ Jesus has given us through his love for us; the only true love in this world. We wish all to hear and come to eternal life through his word!" As my thanks for your gift, I will send you a copy of Proof: The Resurrection. Christianity hinges on this fact – Jesus is alive. Is there an explanation for skeptics that leaves no doubt? The answer is yes. In truth, the evidence is overwhelming. This CD audio teaching explores the facts that prove beyond any doubt that the resurrection story is true.