Basic Gospel
with Bob Christopher, Bob Davis and Richard Peifer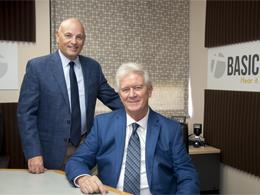 Secure in His Hands
Wednesday, February 20, 2019
"My sheep hear my voice, and I know them, and they follow me. I give them eternal life, and they will never perish, and no one will snatch them out of my hand." John 10:27, 28 When he gives us eternal life, we are his and we are his forever. Read this promise and walk knowing you are secure in Christ's hands and in the Father's hands. How do we love God with all our heart and soul? Is it possible to love God with the love described in 1 Corinthians 13? Floyd calls concerning eternal security and those who walk away from their salvation. Derron calls about baptism and how we are baptized by the Holy Spirit into Christ. My friend believes that when his mother died, she entered the spiritual war as a soldier for God. He even saw a vision of her with a sword and shield.
Recent Broadcasts
Featured Offer from Basic Gospel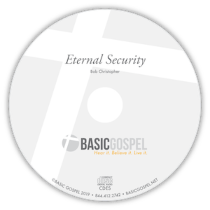 Assurance: The Indestructible Life of Jesus
If you are a new creation, you are safe and secure in Jesus. But what about those who don't know Jesus? Millions of people earnestly try to build their houses on the shifting sands of the world system, but everything they see and hear causes doubt and fear. It's not surprising they are looking for a way out. Does the story of Jesus make a difference? It did for Amy, who sent this note to me recently. I love your ministry. It's really changed my life, thank you so much! It's so refreshing to hear the truth like I never have before. Thank you for spreading the gospel of Jesus Christ. May God bless you all. As my thanks for your gift I want to send you a copy of Eternal Security, a brand-new CD-audio teaching series. You can know you have eternal life. We want you to be certain. We want those you love to be certain.