Basic Gospel
with Bob Christopher and Bob Davis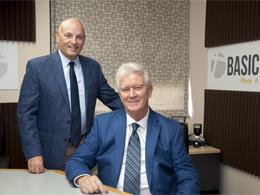 Simple Gospel, Simply Grace - Part 36
Friday, April 9, 2021
"The movie, We Are Marshall, is deeply moving and inspirational. After the entire Marshall football program was wiped out in a plane crash, the entire town wondered if Marshall could ever field a football team. The rallying cry of the town became "We are Marshall!". I use this story to encourage you to fully embrace the New Covenant. It's time to embrace God's perfect plan and will for you. It's time to say "I am a New Covenant believer."
Recent Broadcasts
Featured Offer from Basic Gospel
Proof: The Resurrection
Everyday we meet people who are longing for something new and better. They are looking for that way of escape from the power of sin and death. To say thank you for your gift this month to Basic Gospel, I want to send you our CD "Proof." This resource will help you explore the evidence concerning Christ's resurrection and deepen your resolve to share his story with the world. It is his story that brings hope to those trapped in the struggle and issues an invitation to experience the power of his resurrection here and now.