Basic Gospel
with Bob Christopher, Bob Davis and Richard Peifer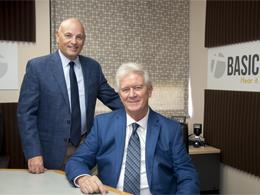 The Ministry of Reconciliation
Thursday, December 6, 2018
The definition of love is written for us in 1 Corinthians 13 and it starts in verse 4. " Love is patient and kind; love does not envy or boast; it is not arrogant or rude. It does not insist on its own way ... hopes all things, endures all things." Love is always God's plan. When we here, "God is love", this is what he means. God doesn't keep records or wrongs nor is he resentful of us and we can read about that in 2 Corinthians 5:18,19 "All this is from God, who through Christ reconciled us to himself and gave us the ministry of reconciliation...". We have the privilege to take the message of reconciliation to the world. We are sheep, not children. But I seem to get beat up a lot at the church I attend. What are your thoughts? If we cannot lose our salvation then what do we do with the scriptures like John 15:1 and 2, and other Scriptures? Who or what determines who believes and who doesn't and why? Leonard ask about Hebrews 6:4 concerning repentance. What does it mean when it says that Jesus "emptied himself" in Philippians 2:7?
Recent Broadcasts
Featured Offer from Basic Gospel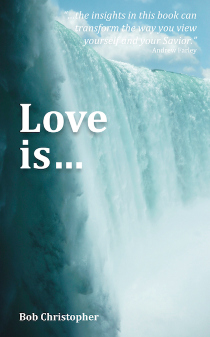 Love is...
God's love is expressed to us through Jesus Christ. As believers, Christ lives inside of us and his love overflows from us to others. To celebrate this amazing love, we want to send you a copy of Love is..., Bob Christopher's book based on 1 Corinthians 13. Fifteen action statements tell the story of God's love for you. It is a powerful, life-changing story, one that is being written right now. More than anything else, God wants you to know that He loves you and that He loves you right now.Thank you for expressing love to others through your year-end gift to Basic Gospel. Every day, we hear from people who are searching for purpose and meaning to life. You help us communicate God's love to them.From all of us at Basic Gospel, may the reality of God's love grow even deeper in your heart in the new year.