Basic Gospel
with Bob Christopher and Bob Davis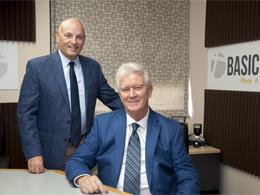 The Resurrection is the Message
Tuesday, April 27, 2021
"The resurrected body of Jesus was immortal - never to face death again. And that's what the Apostles were teaching. The resurrection in the heart and soul of Christianity. "And as they were speaking to the people, the priests and the captain of the temple and the Sadducees came upon them, 2 greatly annoyed because they were teaching the people and proclaiming in Jesus the resurrection from the dead." Acts 4:1-4 * How do I find the strength to answer God's call? * When Jesus raised someone from the dead, where was their spirit, in Paradise? * A friend has brought messages from my recently deceased father-in-law. I'm concerned for my husband regarding future "messages". * "I say to you, among those born of women, there is no one greater than John; yet he who is least in the kingdom of God is greater than he." Luke 7:28 NASB Are not all born of women? It stands to reason that the "yet he" would also have been born of a woman as well.
Recent Broadcasts
Featured Offer from Basic Gospel
Proof: The Resurrection
Everyday we meet people who are longing for something new and better. They are looking for that way of escape from the power of sin and death. To say thank you for your gift this month to Basic Gospel, I want to send you our CD "Proof." This resource will help you explore the evidence concerning Christ's resurrection and deepen your resolve to share his story with the world. It is his story that brings hope to those trapped in the struggle and issues an invitation to experience the power of his resurrection here and now.