Basic Gospel
with Bob Christopher, Bob Davis and Richard Peifer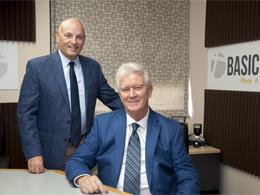 The Top Ten: Romans 6:1-14
Friday, November 8, 2019
"Romans 6:1-14 is a passage full of reminders. Shall we continue in sin, that grace may increase? Absolutely not. Grace isn't a license to sin. Grace is a license to live life to the full through faith in Jesus Christ. We are reminded that we were baptized into Christ, baptized into his death, buried with Christ by baptism into death, and we were raised to walk in the newness of life. We are to remember that we will be united with Christ in a resurrection like his, just as we died with Christ, we will also live with him, Jesus will never die again, He died to sin once for all and now he lives to God. Consider this to be true of you.
Recent Broadcasts
Featured Offer from Basic Gospel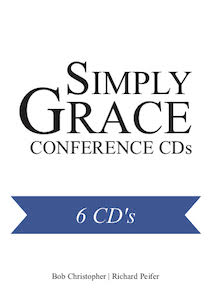 Simply Grace Conference CD's
As our thanks for your donation this month we'd like to send you the Simply Grace Conference CD's. In these 6 audio CD's, Bob examines how grace has always been your story. A story of your forgiveness in Christ and union with him in the life you now live by the faith, hope and love poured out in the New Covenant.