Basic Gospel
with Bob Christopher, Bob Davis and Richard Peifer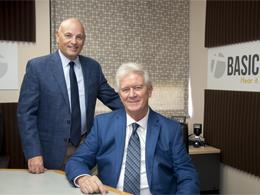 Victory in Jesus Christ
Thursday, April 25, 2019
"One of the things that Paul addresses in his letters is the resurrection of the body. And a question that people ask is if we'll recognize people in Heaven. Let's look at 1 Corinthians 15:35 to answer that question. "But someone will ask, 'How are the dead raised? With what kind of body do they come?'" and in vs. 42-44 "So is it with the resurrection of the dead. What is sown is perishable; what is raised is imperishable. It is sown in dishonor; it is raised in glory. It is sown in weakness; it is raised in power. It is sown a natural body; it is raised a spiritual body." * What does it mean that "no one seeks God"? * Is that what Jesus meant when he said "you must be born again OF THE SPIRIT" .... does that mean it's only a spiritual body? 1 Corinthians 15:53 * What domes first regeneration or faith? * Will my Mormon friend be in Heaven with me?
Recent Broadcasts
Featured Offer from Basic Gospel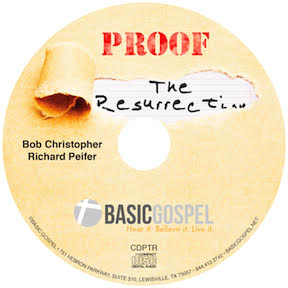 Proof: The Resurrection
Thank you for your investment in the Gospel of Jesus Christ through Basic Gospel. You are telling others the story of Jesus. There is no better story you can tell. That's what my friends Ron and Sheila discovered: "Just wanted all to know my husband and I... still contribute to you, letting all who can to receive truth of the Gospel and all that Christ Jesus has given us through his love for us; the only true love in this world. We wish all to hear and come to eternal life through his word!" As my thanks for your gift, I will send you a copy of Proof: The Resurrection. Christianity hinges on this fact – Jesus is alive. Is there an explanation for skeptics that leaves no doubt? The answer is yes. In truth, the evidence is overwhelming. This CD audio teaching explores the facts that prove beyond any doubt that the resurrection story is true.