Basic Gospel
with Bob Christopher and Bob Davis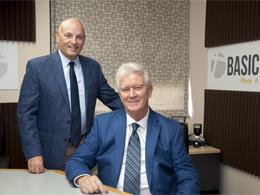 Walk the Way of Grace
Wednesday, October 28, 2020
"Romans 6:14 is a great passage for us: "For sin will have no dominion over you, since you are not under law but under grace." So what distinguishes us from the world? We're under grace, not the law. When we walk this true and begin to walk the way of grace you will stand out as someone different. * Could it be that "the faith of Abraham" which "credited righteousness" to one man has now been communicated to all the world through Christ with the forgiveness of sins? * Is it OK to watch programs with homosexual characters? * Why do pastors always use 1 John 1:9? It seems that every time you sin, you will go to hell unless you confess your sin. * In the Old Testament did only Jews go to Heaven before Jesus' death? Did non-Jewish people go to Heaven? * Katlego says: thanks. "I'm 21 and feel like I'm going in cycles, I feel stuck. I struggle with smoking, my grades are bad and it seems like sometimes I'm overwhelmed. How do I still focus on God?"
Recent Broadcasts
Featured Offer from Basic Gospel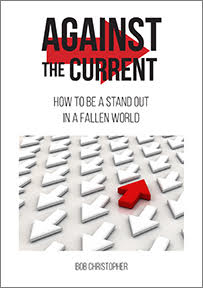 Against The Current
It is time for Christians to stand out, rather than blend in...to be transformed by the renewing of the mind, instead of conforming to the patterns of the world. The good news is God has given you everything you need through His Spirit to stand strong in the Gospel and to live out your new life in Jesus Christ. My series, Against the Current will help you thrive as a believer in this confusing and hostile world in which we live. This is my thanks for your much-needed gift in October to empower the proclamation of truth through Basic Gospel. Your generous gift will help bring believers back to the essentials...back to the truth of the Gospel...back to Jesus, the way, the truth and the life. Thank you, Bob.