Messianic Viewpoint
with Jacques Isaac Gabizon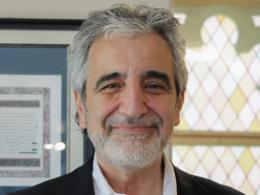 The Armor of God, Part 3 & 4
Wednesday, April 8, 2020
The Book of Ephesians can be a refuge for the believer, a place of great encouragement as it reminds us of who we are, as members of the family in heaven and it reminds us how rich we are in Yeshua.  But why are so many believers subject to many spiritual and even psychological attacks?  Why do we needlessly worry and even fall into depression? Why do we often feel vanquished and spiritually tired? This might be all due to our inability to realize that we have not "put on" the armor of God .This is not a small matter, our walk on earth depends on it. Welcome to Messianic Viewpoint with Jacques Isaac Gabizon and this 2 day series on The Armor of God. Be blessed as you listen in, shalom.
Recent Broadcasts
Featured Offer from Messianic Viewpoint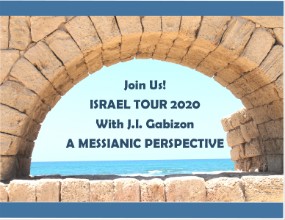 Join Us! ISRAEL TOUR 2020
Join us on this life-changing journey to Israel! We are blessed and excited for this upcoming trip to Israel. This will be a 16-day tour, leaving May 3rd to May 18th, 2020. The itinerary will be full with a particular emphasis on the historical, geographical and biblical sites in the Land. Click the banner to learn more!