Messianic Viewpoint
with Jacques Isaac Gabizon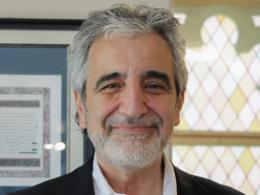 The Book of Genesis Part 155 & 156
Friday, February 28, 2020
Genesis is not a book of science, nor is it a historical book. It is the Book of God. It is a book of faith. While in its entirety the Bible does contains true and important information about many of the sciences, and from a historical context confirms beforehand many of the modern day archeological finds, it must find its primary purpose as the book which affords us the privilege of knowing the Creator Who then created all things. The Hebrew title for Genesis is Bereisheet which means beginning. In the beginning, there we were and as we look at our past and origins, it will give us a great understanding of our present world, and of ourselves. As far back in the past as Genesis was in time, it is still so close to us today; its words are alive and powerful and its truths remain unchanged. Welcome to Messianic Viewpoint with Jacques Isaac Gabizon and our continuing study in the Book of Genesis. Be blessed as you listen in. Shalom!
Recent Broadcasts
Featured Offer from Messianic Viewpoint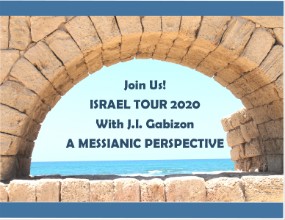 Join Us! ISRAEL TOUR 2020
Join us on this life-changing journey to Israel! We are blessed and excited for this upcoming trip to Israel. This will be a 16-day tour, leaving May 3rd to May 18th, 2020. The itinerary will be full with a particular emphasis on the historical, geographical and biblical sites in the Land. Click the banner to learn more!