Messianic Viewpoint
with Jacques Isaac Gabizon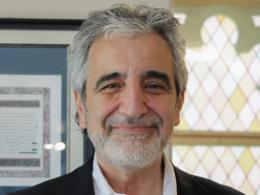 The Book of Jeremiah, Part 67 & 68
Friday, June 5, 2020
The Book of Jeremiah is a manual, a guide in our relationship with God. We may have never known Him in the way this prophet brings Him to us. Jeremiah brings God down to earth and teaches us that He is ever so present with us in all aspects of our lives. He lives with us, He is always with us, in our joy and our sorrows. Welcome to Messianic Viewpoint and this Bible book series on The Book of Jeremiah. Be blessed as you listen and shalom.
Recent Broadcasts
Featured Offer from Messianic Viewpoint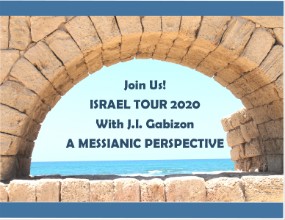 Join Us! ISRAEL TOUR 2020
Join us on this life-changing journey to Israel! We are blessed and excited for this upcoming trip to Israel. This will be a 16-day tour, leaving May 3rd to May 18th, 2020. The itinerary will be full with a particular emphasis on the historical, geographical and biblical sites in the Land. Click the banner to learn more!