Messianic Viewpoint
with Jacques Isaac Gabizon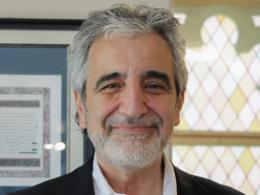 The Feast of Shavuot - Pentecost Part 3 & 4
Friday, May 29, 2020
The church, the congregation of God was born 2000 years ago during the Feast of Shavuot, or Pentecost, and since then, it never stopped to evolve, to grow, but in its own ways. It is a dynamic organization driven by love: love for each other and love for the people of this world. It is an organization that never stops being criticized and battered and invaded, and duplicated, but the Lord keeps His own clean, healthy and powerful; it is a miracle organization. For the first time, 2000 years ago, God entered the hearts of willing individuals, and through them, brought goodness and grace to all others who crossed their path. And of course the church is the true one, the biblical one, the congregation which is based on His Word and follows the precepts of God. Today, in the Hebrew calendar, is the Feast of Shavuot.Chag sameach, happy Pentecost! Be blessed as you listen to this series, shalom.
Recent Broadcasts
Featured Offer from Messianic Viewpoint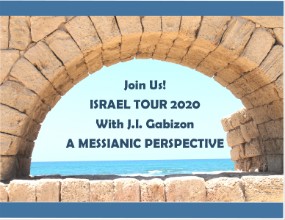 Join Us! ISRAEL TOUR 2020
Join us on this life-changing journey to Israel! We are blessed and excited for this upcoming trip to Israel. This will be a 16-day tour, leaving May 3rd to May 18th, 2020. The itinerary will be full with a particular emphasis on the historical, geographical and biblical sites in the Land. Click the banner to learn more!